We decided to take it slow, we are going to try not to travel more than two hours a day. We said goodbye to our beloved tiny house, overwhelmed with an unexpected emotion of not knowing when we will return. A strange combination of melancholy and excitement overcame us both. But we don't want to look back and be on our way.
Grenzeloze Charme
We drove for one and a halve hour. We left the Netherlands and are now in Belgium! We found a deserted spot through Natuurkampeerterreinen. It is in the middle of nowhere, at the edge of a small forest, exactly like we want it. It is a meadow, no more, no less. We will for sure spent a quiet night here. The name of the spot is: "Grenzeloze Charme"... Boundless Charm. It is a bit exatarated for a spot that offers no more than grass. But it is ok for our needs. We are completely off-the-grid anyways, so any spot is a good spot really.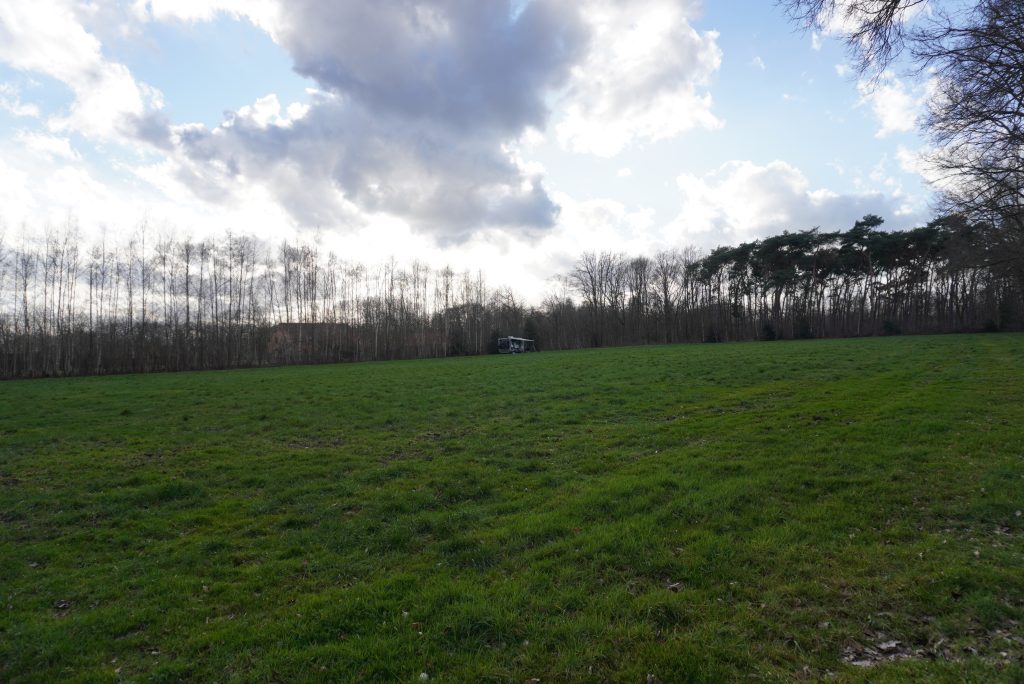 Fire!
We gathered some firewood. This wasn't as easy as you might assume, since the place had been neatly cleaned of all stray wood. Also, it had been raining earlier today judging by the mud and the puddles of water on the pathway. But with our bushcraft skills it wasn't difficult to find the right pieces. Pieces of softwood, laying in the sun, off the ground, with pine needles still attached to them suit perfectly for a small fire. I gather pride in building a fire that lights with one match, so I was up to the challenge!
Sunset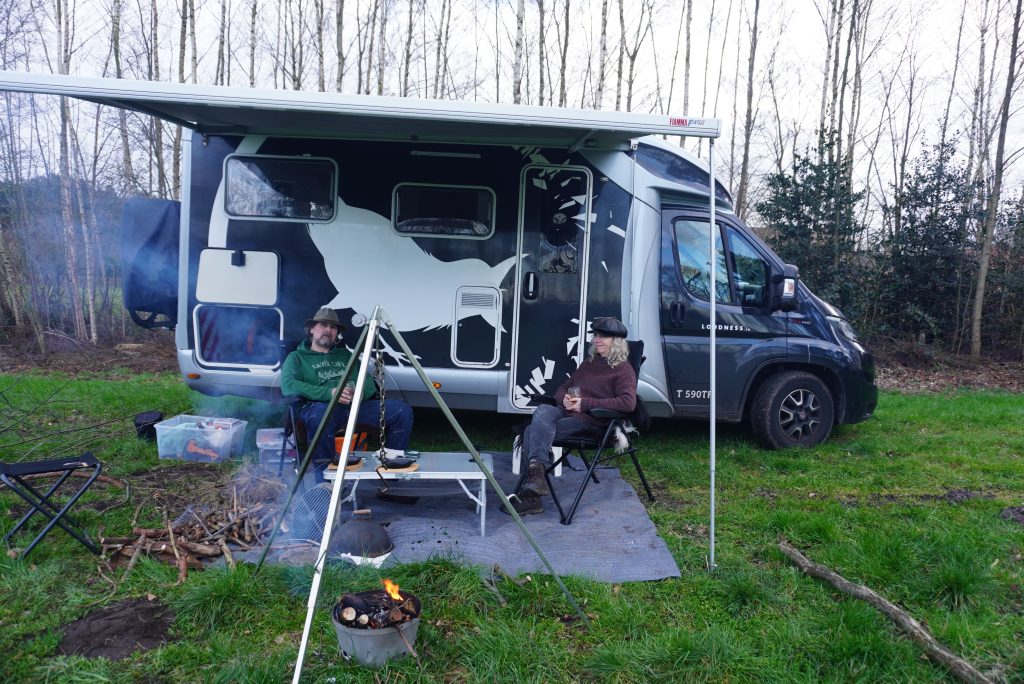 Now we are all settled. We got a fire running, we have some fresh meat on the barbecue. It will be properly smoked. We have some raw and grilled veggies, and something to drink. The sun sets orange purple. Not bad for a first day!