We are invited to the birthday party of our dear friend Giovanni, who turns 60. April 7th. We need to travel to Narnia, just above Rome. So that is quite a long way from Celle Ligurie. And since we decided to take it slow, we set out for Viareggio, just in between Celle Ligurie en Narnia.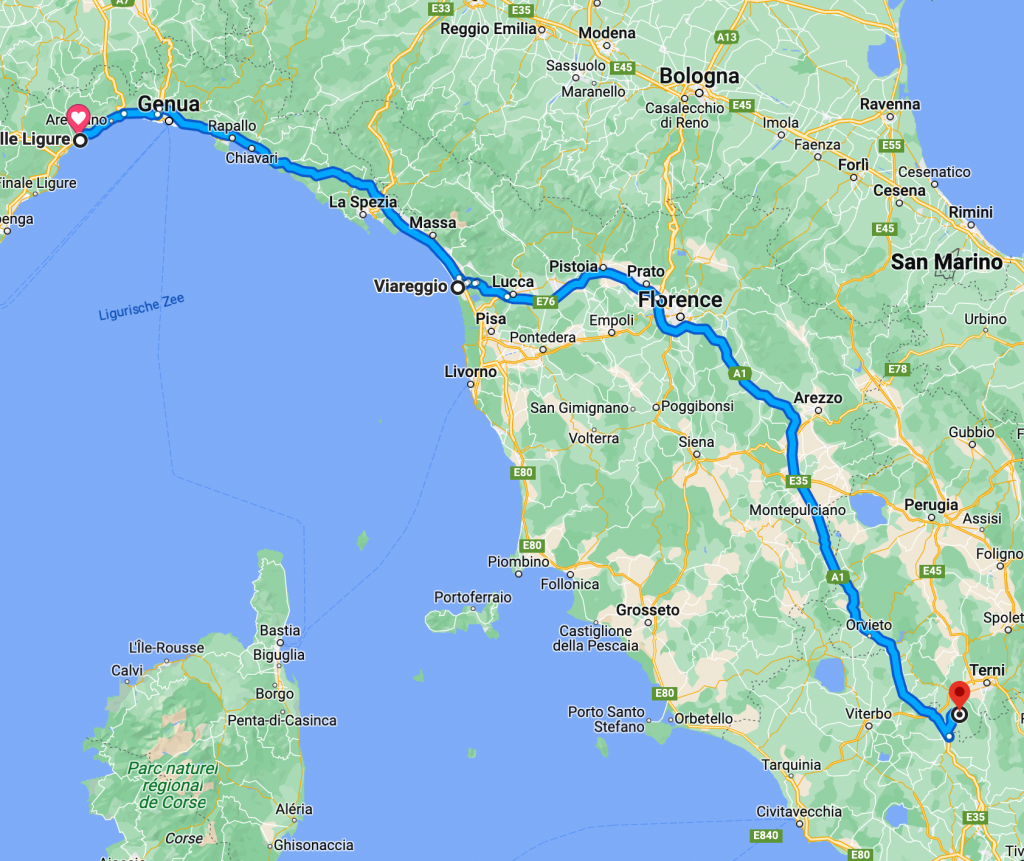 And we still have some time to kill. Viareggio is also exactly on a crossroad for going inland, or stay driving across the coast. We want to postpone that decision. It is still a good three hours drive. And since we have a new tactic for spotspotting -take a look first to see whether we like the spot and then decide- we are in an adventureous mood.
Camping Burlamacco
After driving around the boulevard and checking out some more or less horrible canperspots and still closed campings, we find an almost deserted all Italian Camping with primary longstay wooden houses. At least, they look like wooden houses, but after closer inspection they turn out to be cloaked caravans.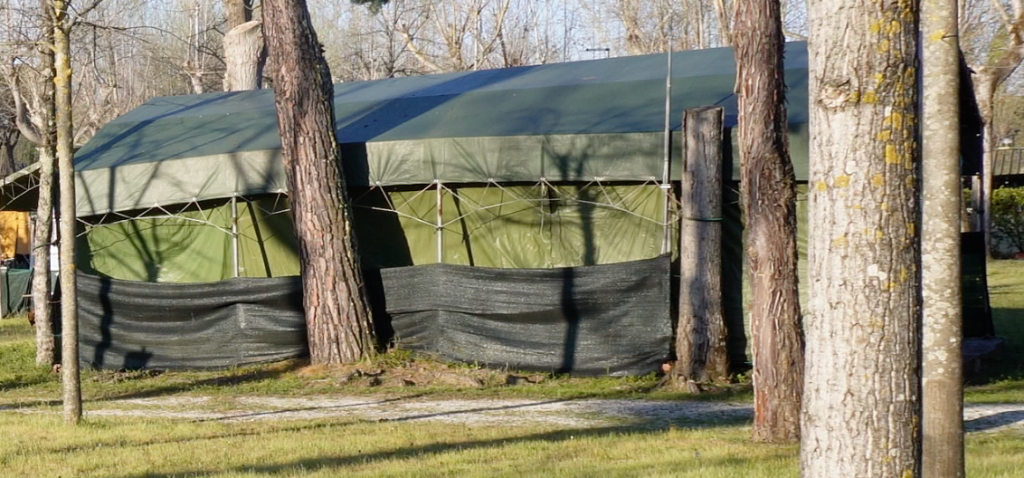 This is probably how this works in Italy. We will see this more often in the future.
Pesce!
It is finally time for some fresh fish! We choose the all fish restaurant that looks best in our eyes, and enjoy a lovely dinner.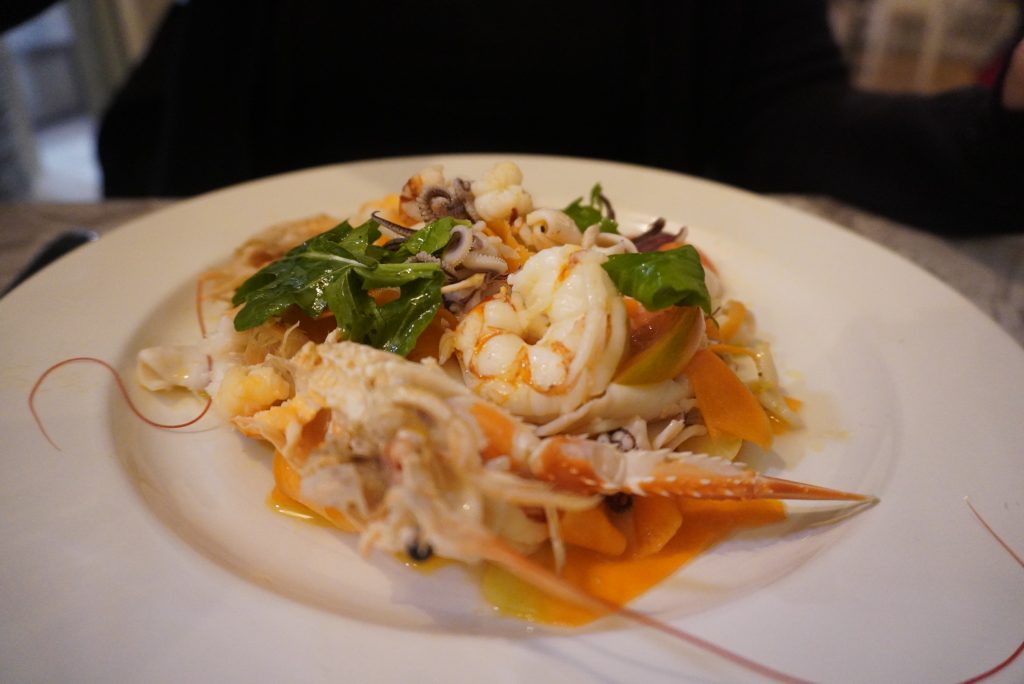 It is Easter night, so everybody goes out to eat. We barely sit on our spot, and in comes the typical Italian Family: Grandmother, grandfather, son, girlfriend, daughter, husband, two granddaughters. They immideately take over the acoustics.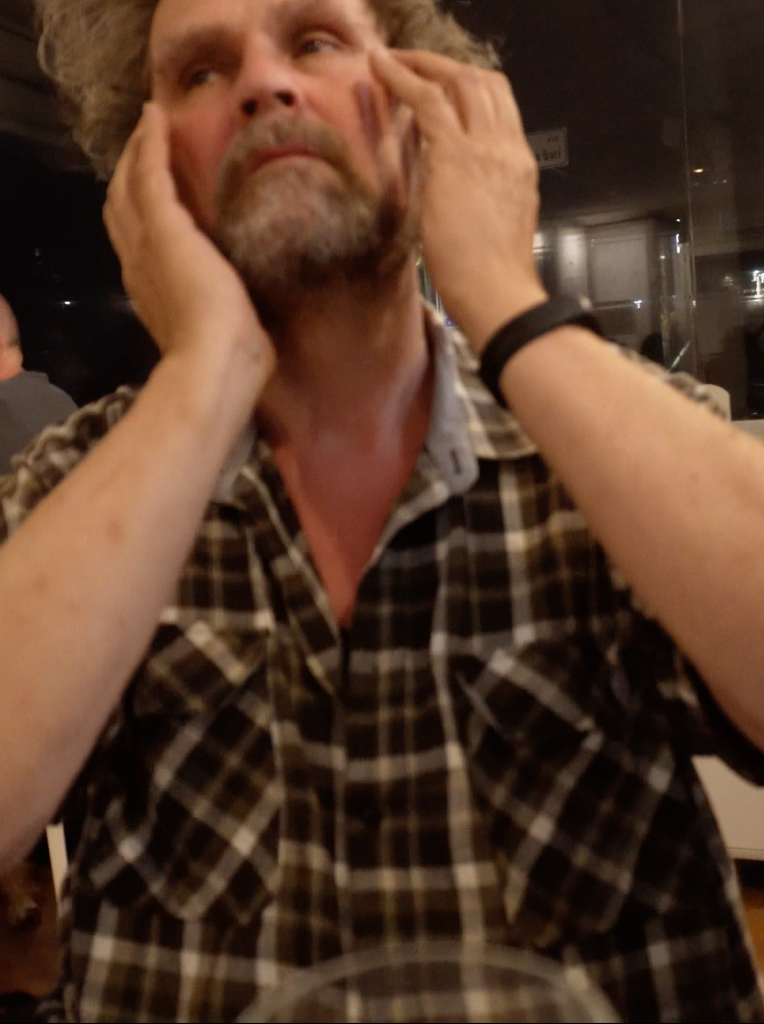 And they keep on doing this well after the desert. We decide to order more wine, which makes the visit more bareable.
Turtle
Next morning we make a long Easter walk. To our surprise the forest that lies immideately afterthe Camping hosts a wealth of turtles! We try filming but they escape before we can take a proper picture.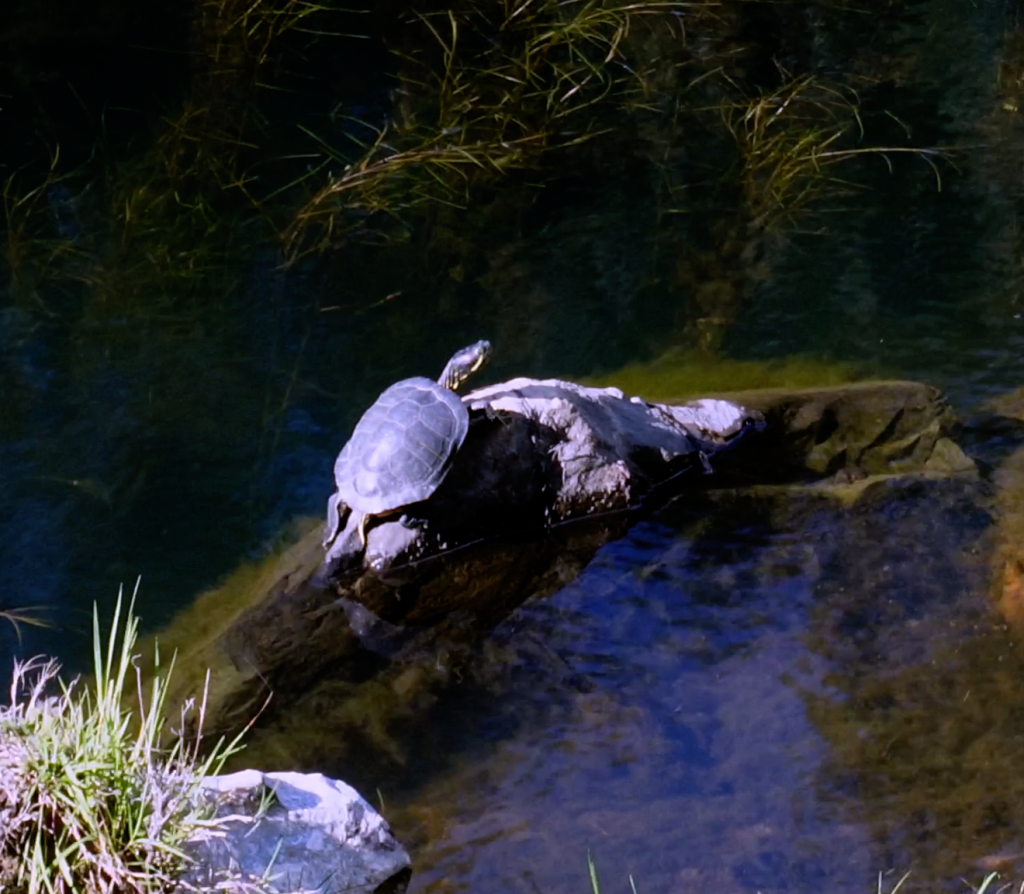 Cold!
it is freezing cold! Thermometer barely hits 0°C. We are lucky to have brought our winter coats, because we need them here. We do some washing, little filming and some shopping at a nearby Super. It is time to set out for Giovanni.