Early on our way. Yesterday's traffic jam has dissolved, so we make it below Lyon without delay. We found another interesting Free Spot, at the foot of the Mont Ventoux. A Chateaux run by a young couple, that renovated it and now runs a local spelt whiskey distillery. Again, a Free Spot through France-Passion.
Mont Ventoux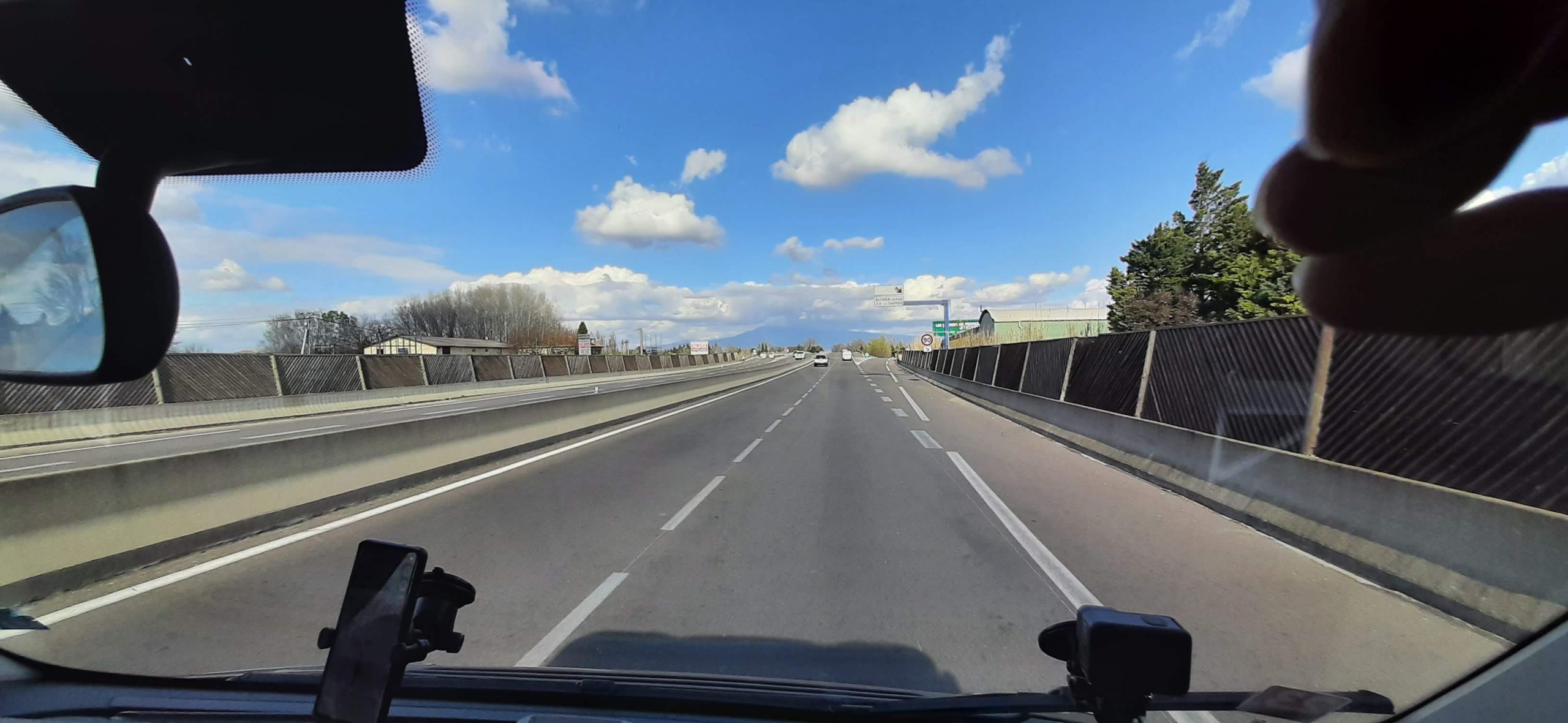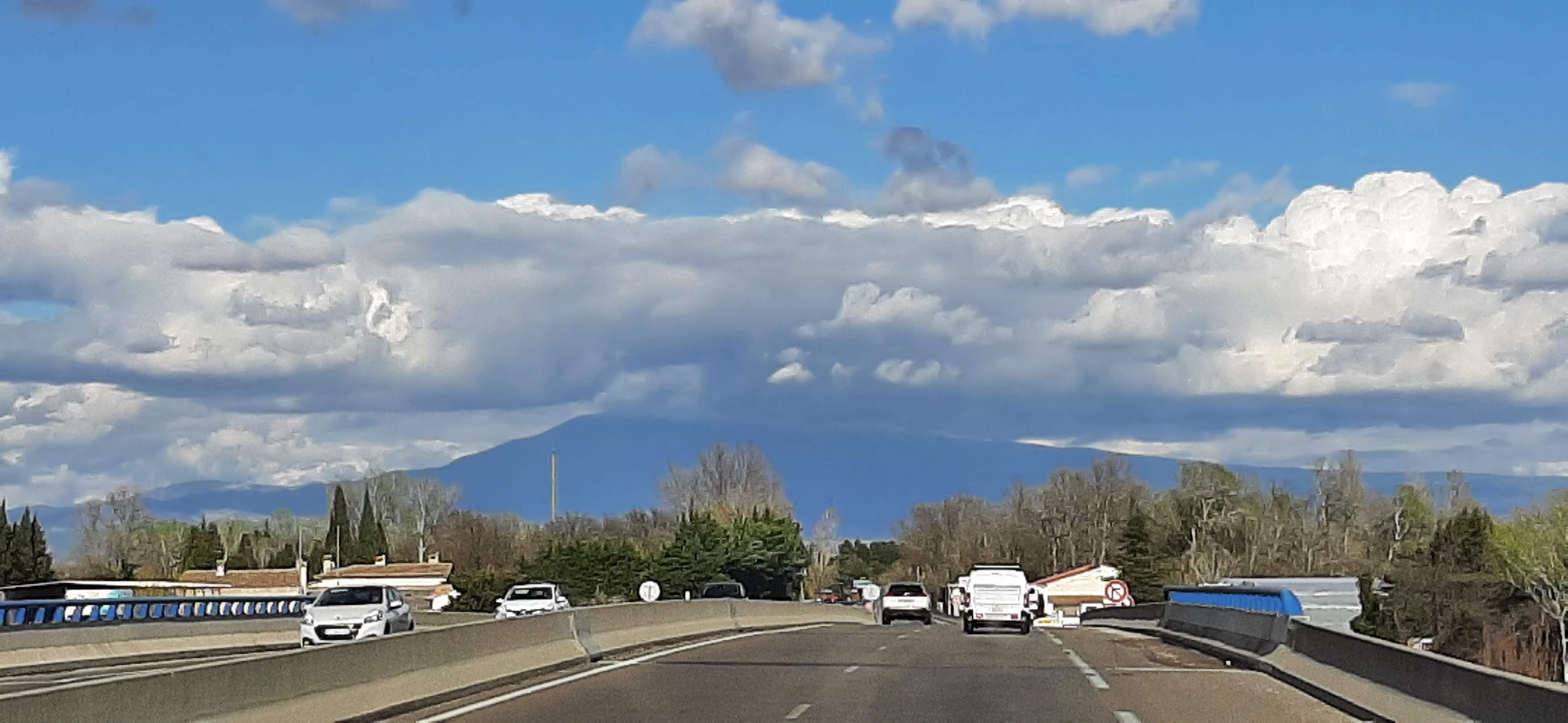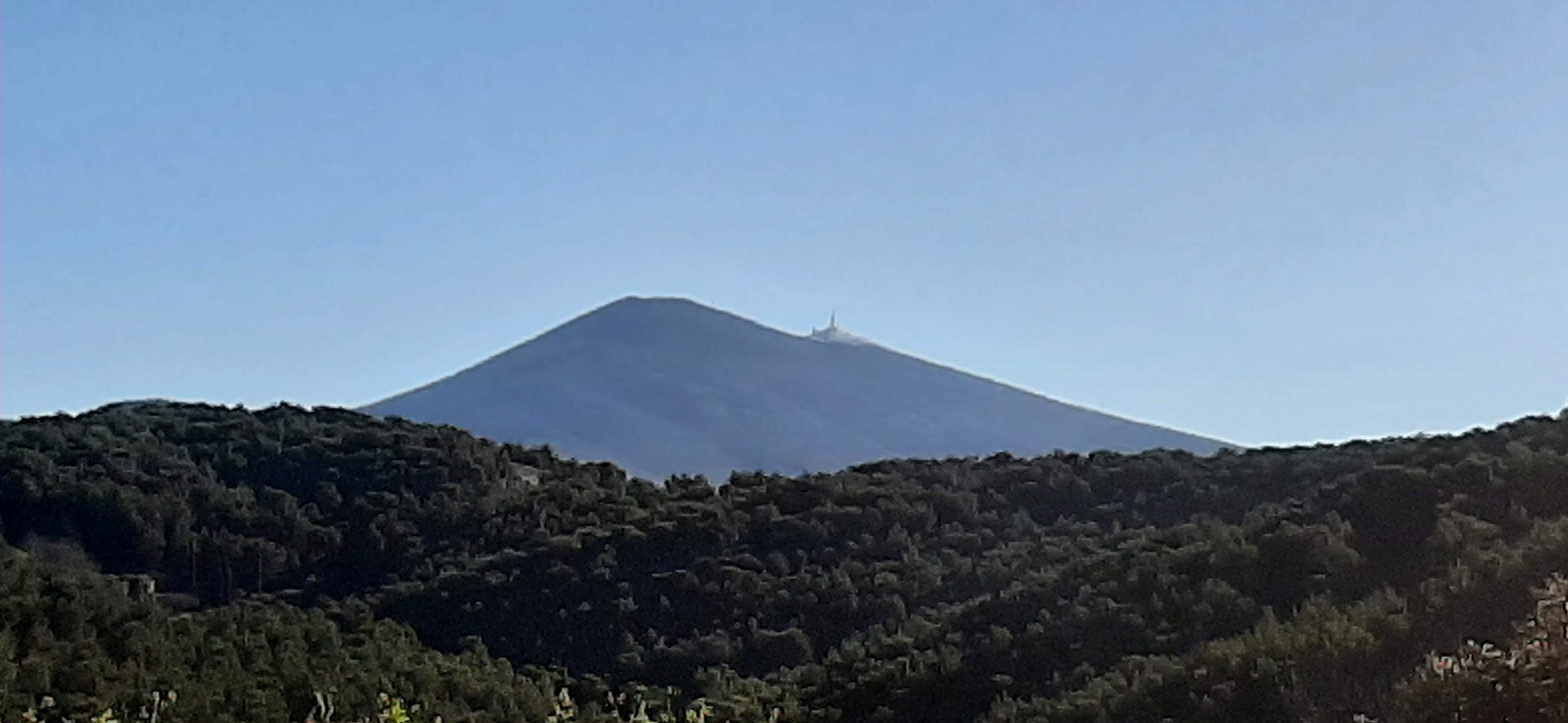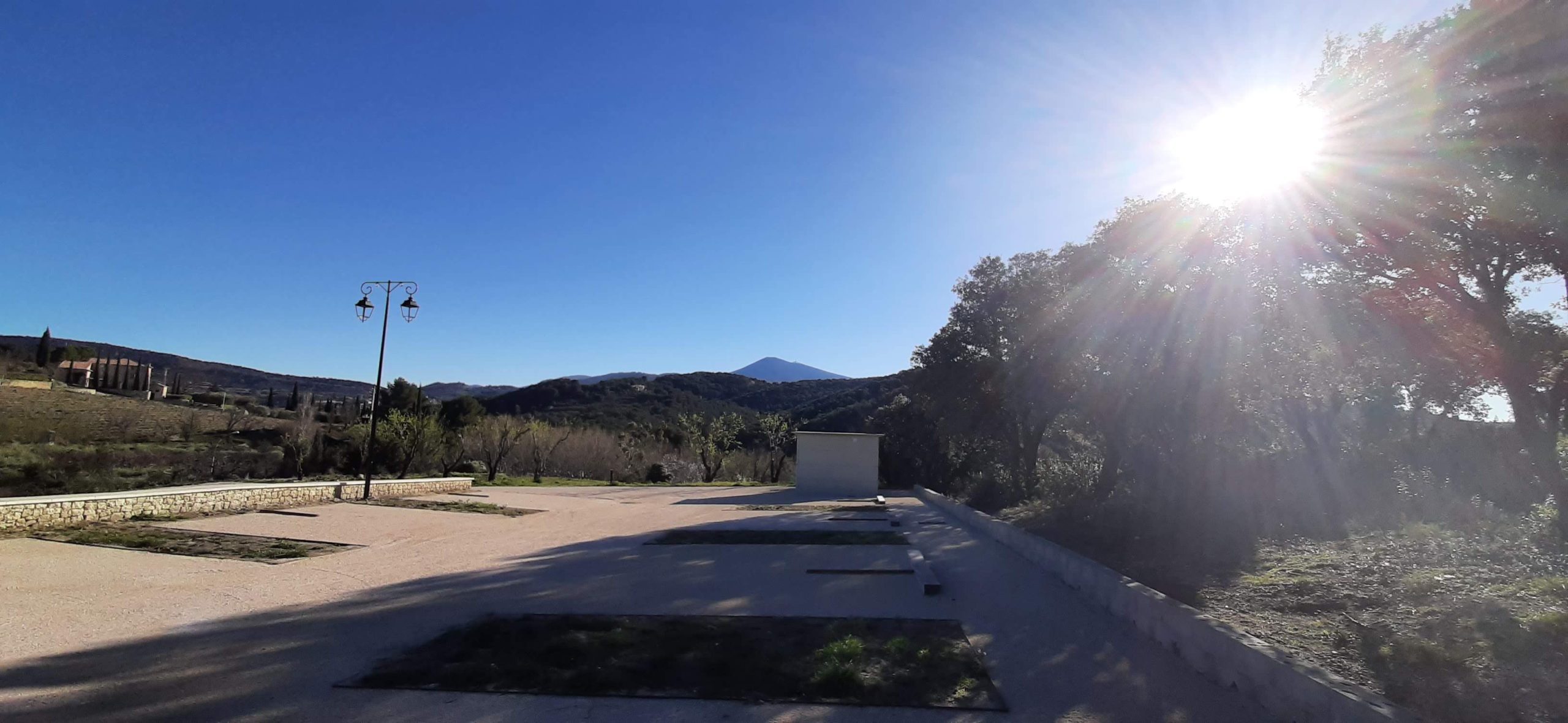 The beast dooms up long before we are even close to it. The top still icy white. At night temperature drops to around freezing. From all angles it pops up. It is by far the highest peak in the neigbourhood.
We park on a large parking spot as indicated by France-Passion (they provide GPS coordinates) but a large sign saying: "Forbidden for campers", make us suspicious if we came to the right spot.
Chateaux Du Barroux
We walk up to the castle. It is already getting dark, so hopefully there will still be somebody. We phoned earlier, and the lady said the shop would still be open. So we trust this to be true. We are welcomed by a magnificent view over the valley. No wonder the castle is situated here. It is already twilighting, so we hope to find anyone still around. The place we parked is obviously not allowed for campers. It is just an open parking lot, so we need some info from the owners.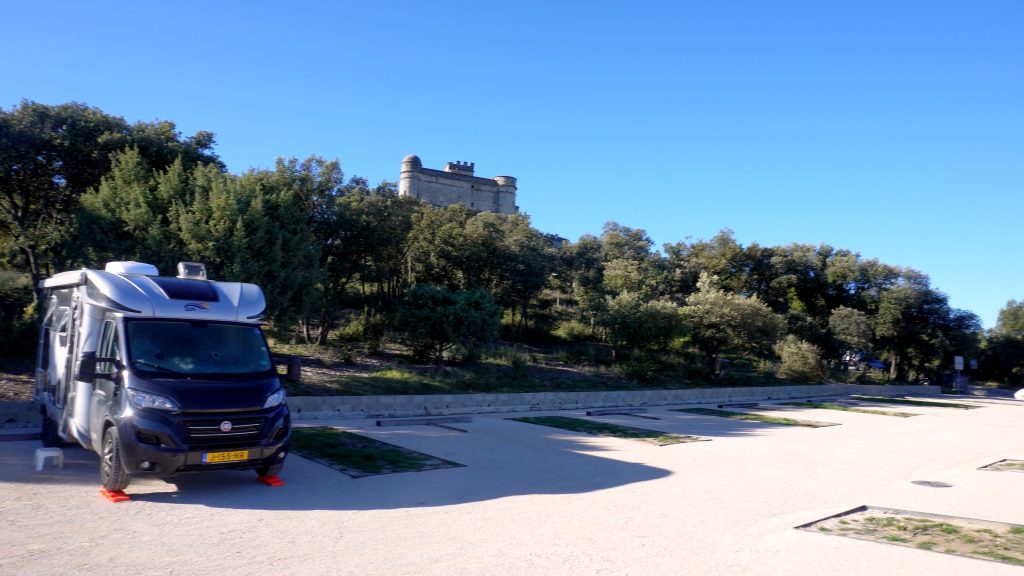 Locked behind a secret hidden small door inside the castle lies a well occupied Hobbit shop with all kinds of flavours. For him and her! All kinds of liqeurs, whiskey's and beers and all kinds of Spelt products. Right up Maggie's alley! We buy some Whiskey, some spelt pasta and some olives. for the Spelt whiskey we will need to return in 2025, for this is still aging in barrows. The lady reassures us it is ok to stay the night.