Batteries fully recharged
We stayed three nights in Villagio Dei Fiori. Partly because we needed to recharge our internal batteries, but also because we wanted to get a taste of the sea. It did mean however that we where placed somewhat crammed together. But the view is extremely nice. First row seaview. The closest we have been so far. But for sure we will have plenty more seaview on the rest of our journey. At least, that is what we are aiming for.
First Plot
We are heading for our first plot that we have had an eye on for a long time. We have found it through Idealista and it has since created had a strong "Time Travellers Wife" feeling. In order to understand what I mean, you need to see the movie.
It is a steep climb up the mountain. Luckily we are in reasonably good shape. Only the last bit of mountain up we couldn't take. The slope was over 20%.
We arrive at the plot. It is still a good walk to the deserted house. But the good thing is: this could be our land! The plot is over 6 acres (35.000m2) tall. Hill plus valley.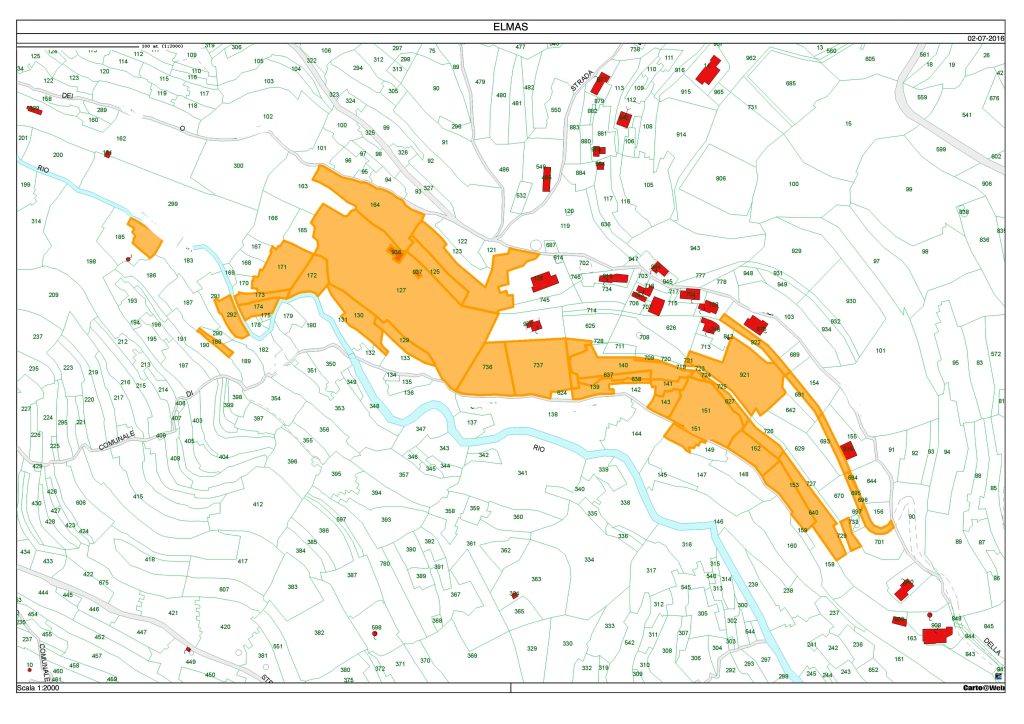 We fantasize how it would feel owning this amount of property. The land is fully overgrown. Nobody has done any serious pruning in over 10 years, so you can imagine the wildness of the land.
After a good walk we reach the cottage. It is still in good shape. Needs some isolation, but then you are good to go.
The sight is just gorgeous, but that is with most properties here. Mountains everywhere. On the property there is also a spot with sea view.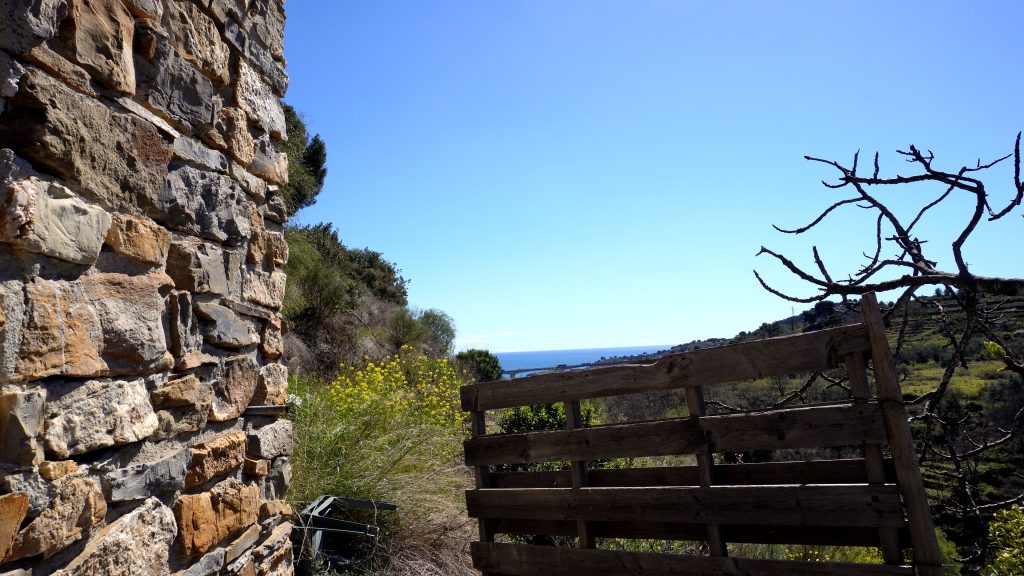 We fear this is what we want. We already said to each other: the first property we see will be the best property.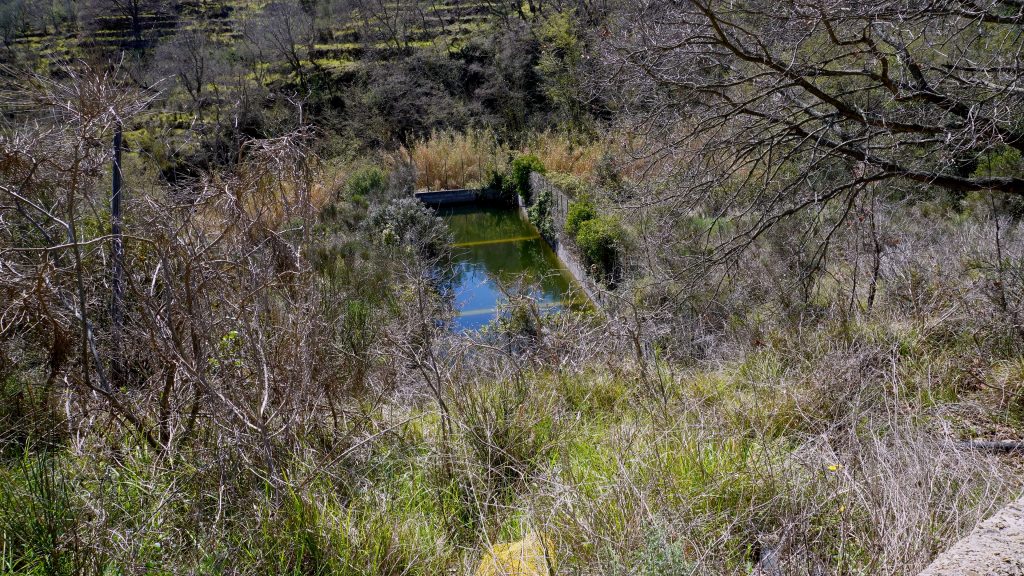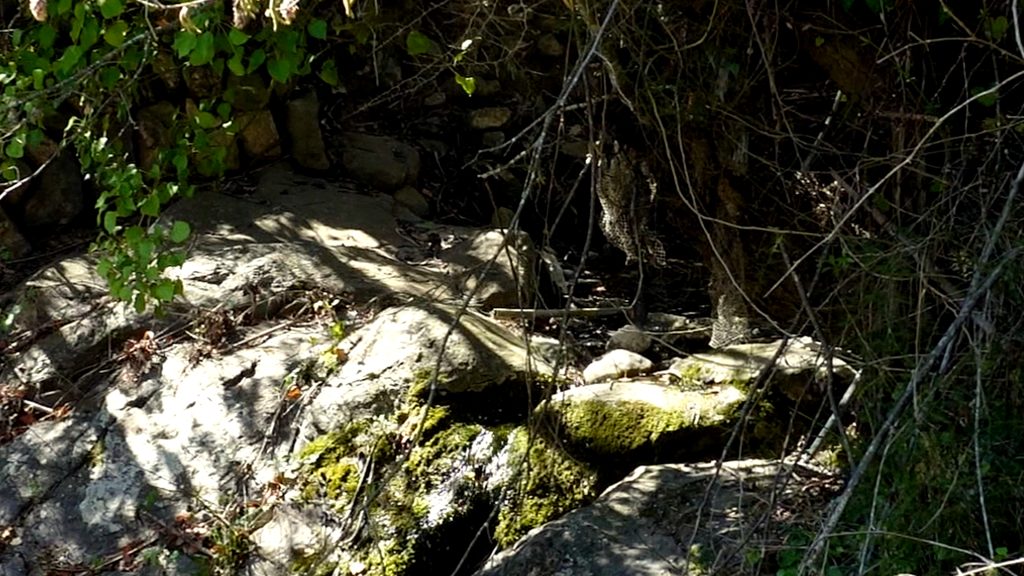 But we have a long way to go.