Finally the sea!
After many capricious tunnels, some with oncoming traffic due to roadwork, we have arrived in Italy. We have not visited Monaco. There were only parking spaces with Amsterdam parking rates: €6,- per hour to stand in an unprotected spot.
La bella Italia ... we are on a beautiful campsite that last night we said we'd never do that. Too expensive. But there is not really anything else that matches this view.
I want to film the sea and Jacob wants to spend a few days on some overdue computer work. And we have some chores to do in the camper.
The handle of the shower sliding curtain broke off, it was under too much tension. So we bought an old-fashioned curtain as replacement and it needs to be adjusted because it is too large and too wide.
We hang two extra lights in the camper and do more of all kinds of wonderful, cuddly things. Life is so different you slow down, you take more time for everything. And living in such a confined space means you can't leave anything behind. "Everythiiiiiing, in its right place", as Jacob often sings. Take for instance making coffee with a percolator. First take out the jar, filtered water in it, coffee in it, (almost the last coffee -Yellow Bourbon-) on the gas burner, waiting for the coffee to be ready. Then after pouring the coffee, you immideately need to get rid of everything. Our kitchen is 50*20 cm. and put it back in its riiiiiight place.
You understand we drink our coffee very zen these days.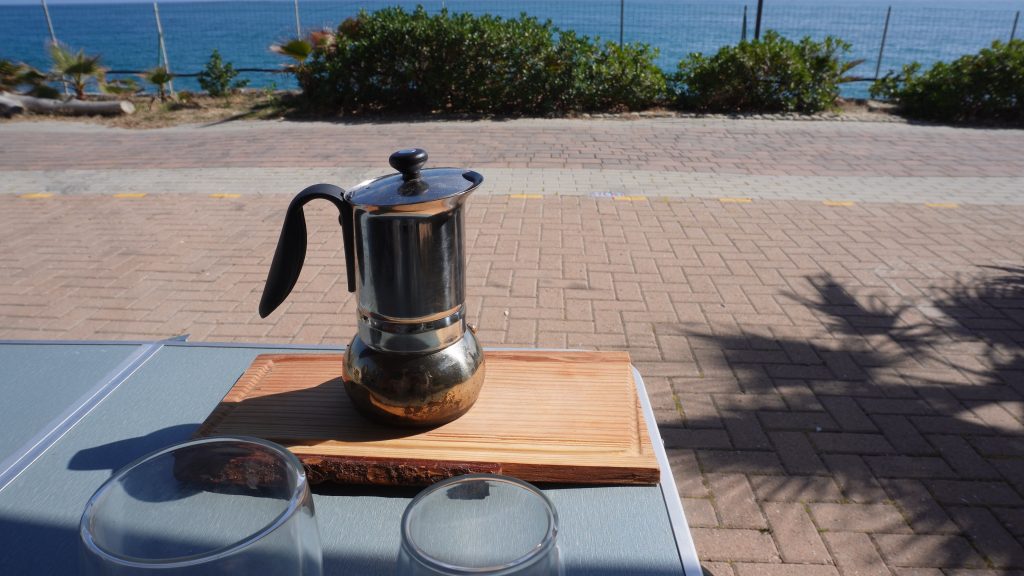 "Summer Village"
We are at first row at the campsite Villago dei Fiori (Summer Village) at San Remo. The roaring sound of the sea, the wind on your skin and the energy of the sun. Finally. It took 12 days, but we have made it. And it is beautiful here. We will stay a couple of days.
I am going for a swim.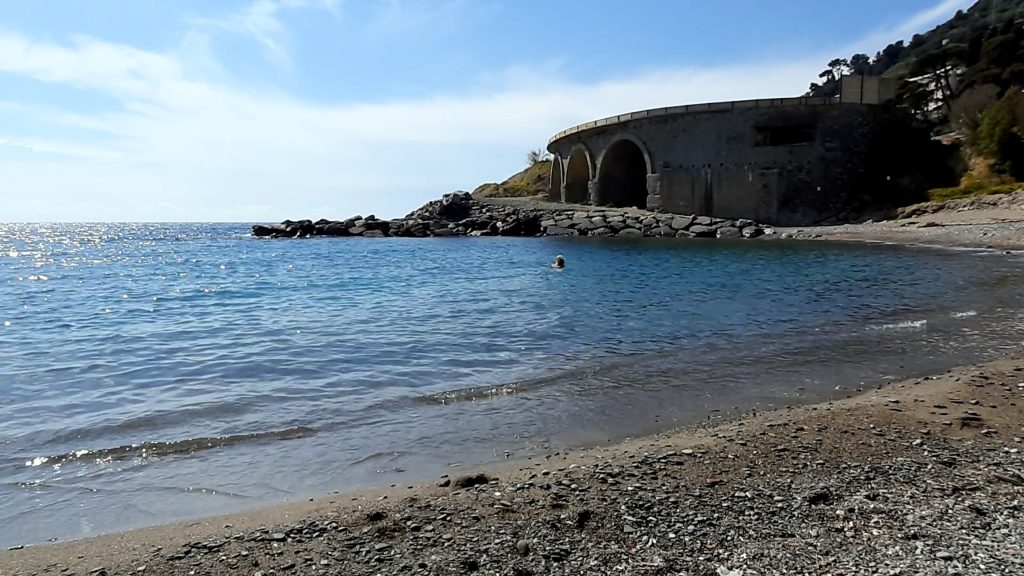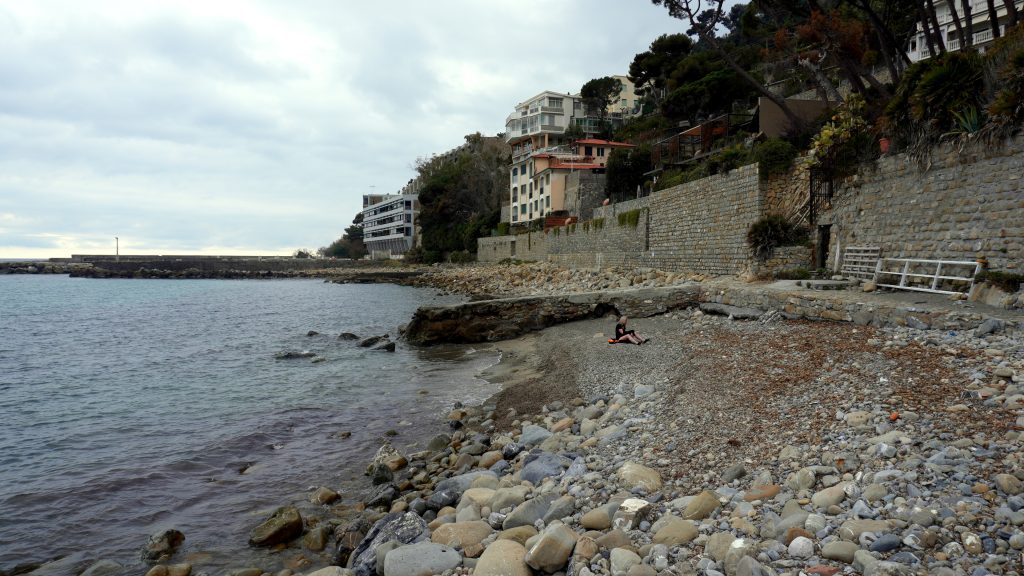 Conapts
There is only one thing that philsophically gets to us... But you only see it if you have the same mindset. We see this. Every day. We are in the same position, only we do not recognize this. What we see is this: Everyone here is in captured his own little world, their own little confined cocoon, their own Conapt. And they all desperately make it their own little home. It is both beautiful and sad and the same time. We took the gimbal and tried filming it.