We planned to cross Lyon, but the forecast of a massive traffic jam further down the highway prompts us to take a sharp turn and explore the Beaujolais region. After all, we are now Experienced Membre De France Passion, and we speak French well enough to make a phonecall.
Fraise
We did make a small stop in a local supermarket. All supermarkets in France are huge. This seems to reflect the products they are selling too. Take for instance these strawberries. What. Size. Are. These. Never seen anything like that before. Wondereous times we live in.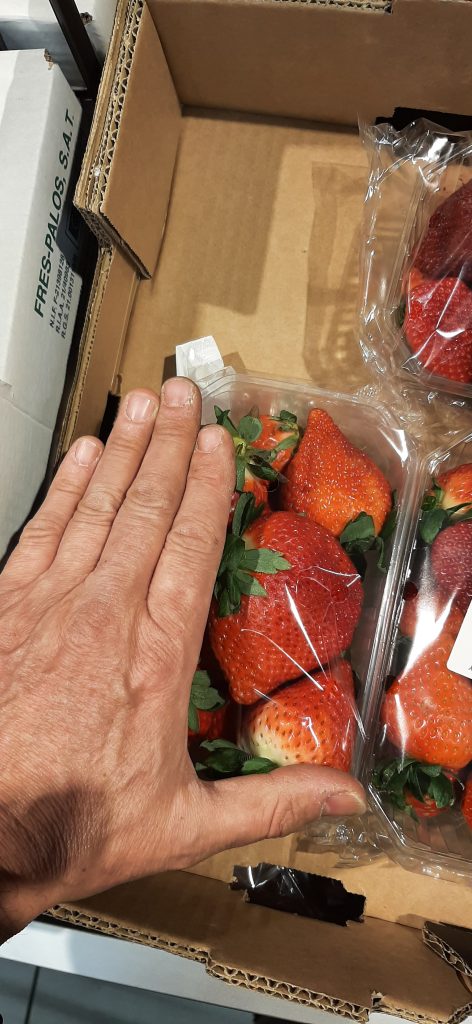 Bad road
In general, it is nice to drive off the highway through little villages. But we have a campervan, and that is much wider, much longer and much higher then an average vehicle. So when we where forced to take steep climbs and sharp turn on roads where you pray there is no incoming traffic, things start to get pretty tense. GoPro is running. "Do we really need to go in here?""I am afraid so, yes!" "Noooo, we will never fit through this!"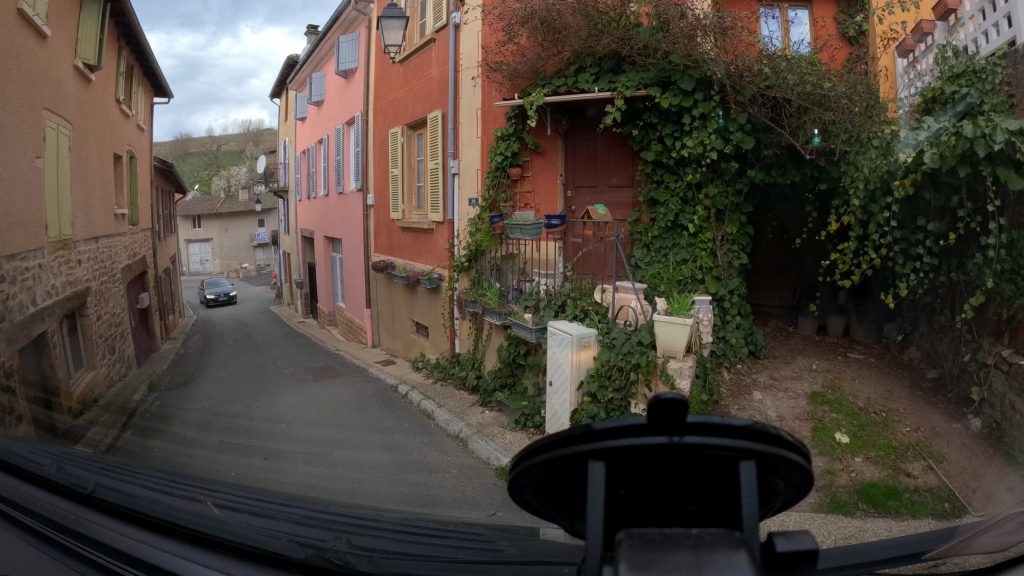 But we did. We have on hell of a driver aboard.
Silvain
On top of the hill, overlooking the Mont Blanc lies a winery with 100 acres of grapevines. We parked behind the house on a small clean spot, especially designed for Campervans. With a magnificent view on the valley below and the terrible road we just took. Sylvain, the friendly owners promises is a good bottle of red wine later tonight. Not a bad prospect. We relax and again do some small repairs.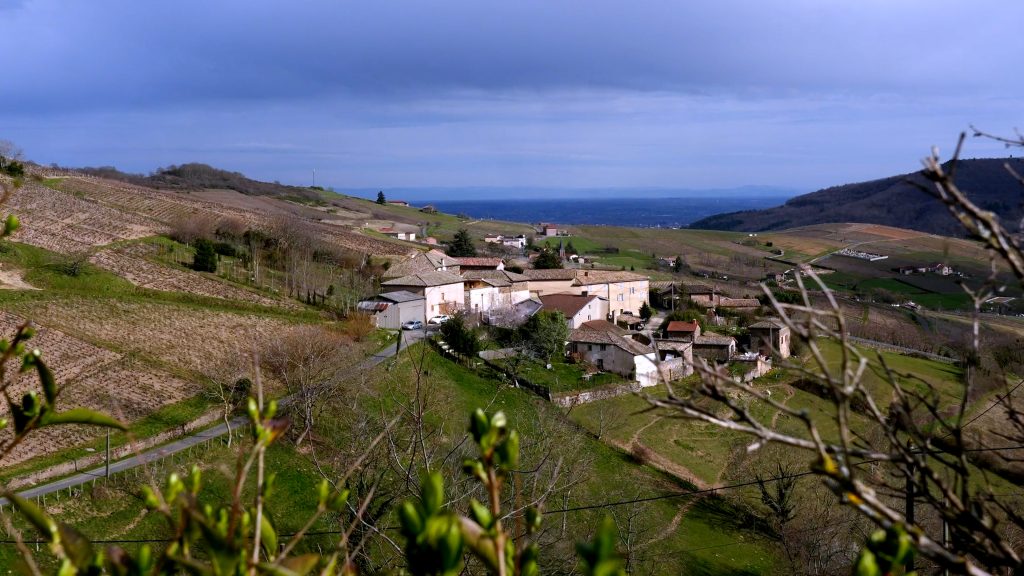 Quiet
Apart from the fabuleous view, there is some else that immediately draw our attention: the sound. Or more precise: the lack of sound. It is dead quiet. The silence presses on your eardrums, causing an instant dizzyness. No cars, no airplanes, no distant highway. Not even a stream of water. Just birds. Of course, we have recorded this.